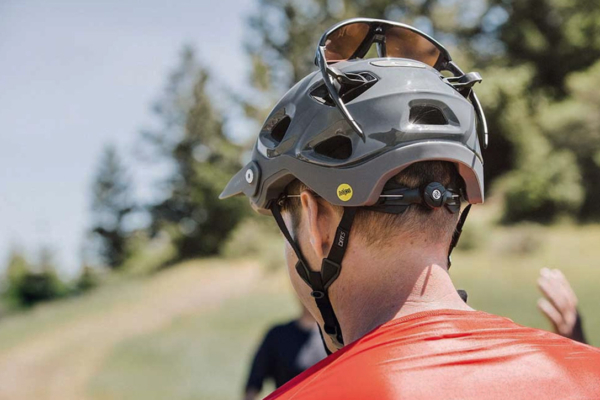 Frequently Asked Questions
Below you can find all frequently asked questions. For your convenience, we have divided them by theme.
General
Who are you and what is Eyesport involved in?
As an optician near Antwerp (Belgium) we have been working with Oakley since their introduction on the European market. Because Oakley stands for quality, many Belgian athletes found their way to our store. We started personalizing eyewear back in 2009 to match athletes Belgian tricolor jerseys. Now, many years later, we are the largest sports eyewear store in Europe with various brands in our range such as Oakley, 100%, Rudy Project,…
We offer custom eyewear to match your team jerseys, bike or shoes. Our own series, Van Gorp Designs, is worn by the greatest. For example, we can count Greg Van Avermaet, Peter Sagan, Bradley Wiggins, Jasper Stuyven and many others among our customers.
As a specialist sports eyewear store, our specialists in our store have been offering solutions for athletes who need glasses correction in their eyewear for many years. It has recently become possible to purchase prescription sports glasses on our website. In need extra advice or support? Our experienced staff will help you make the best choice!
Are the products on Eyesport official Oakley items?
We are an Official Oakley Dealer. You can find us on the Oakley Store finder.
I am a fantastic athlete. Do you want to sponsor me?
We receive requests for individual or team sponsorship almost daily. Unfortunately it is not possible for us to meet all enthusiastic athletes . That is why we have chosen to work more intensively with local cycling clubs such as 'Cycling Beerse' and 'Team Kempen' to support local talent.
What if the product I'm looking for is not on the webshop?
If you can't find the product you are looking for, please feel free to contact us. Due to the many custom projects, not everything we ever made on our webshop.
Can I order a frame without a lens?
We do not offer a Frame Only option. Every new pair of sports glasses you buy from us contains: frame, lens, microfiber and a hard case to protect the glasses. If you choose one of our custom designs, you can also expect a touch of magic.
Shipment
We ship both within and outside of Europe. When you enter your delivery details at check-out, the shipping cost will appear.
How can I track my shipment?
You can track your order by a Track & Trace service. You will find your tracking number in the confirmation of your shipment that we have sent by e-mail or in your account with the order.
Can I have my package sent to a PO box?
We do not ship to a PO Box. The courier needs your signature before delivering the package.
What if my shipment is delayed or there is a problem?
You can always check the status of your order by logging into your account. This is automatically updated as soon as the order is shipped. You will receive a tracking code via email with which you can track your package.
Not at home at the time of delivery?
It is not possible for to make a second delivery attempt on the same day. The driver leaves a message with a 'not-home code'. With this code you can see where you can pick up your package on the website of the courier service.
Would you like to schedule another day yourself?
With the 'Non-Home Code' you can schedule the delivery of your package on another day or at a different address. Contact the Customer Service of the courier service (GLS for shipments within Belgium) by phone for a second delivery attempt. You can also pass on a new delivery attempt online via the 'Not Home Message'.
You can return your ordered items up to 14 days after receipt. In Belgium this can be done free of charge via our return platform. If you ship from abroad, you bear these costs yourself.
Returns can be sent to: Optiek Van Gorp, Gasthuisstraat 6, 2340 Beerse, Belgium. Custom-made frames and prescription sports glasses cannot be returned.
Orders
How will it take to receive my custom order?
Custom sports glasses are tailor-made to your specifications in our workshop and therefore entail a longer processing time. Count on a production time of 2-3 weeks for this.
How can I check the status of my order?
You can always check the status of your order by logging into your account. This is automatically updated as soon as the order is shipped.
Which payment methods are available?
You can choose Paypal, credit card and many other payment methods. You cannot choose to pay the courier at the time of delivery.
Spare parts & Service
Can I order individual parts for my pair of sports glasses?
We have many sports glasses spare parts in house. If you are looking for a replacement lens, nosepiece or earsock kit, be sure to visit our replacement parts page. If you cannot find the product here, please contact with us. We may still have other parts or parts from older models in stock, or we can order it for you.
What does my warranty include?
Sports glasses
We offer a two-year warranty on manufacturing defects from the date of purchase on our sports glasses. The warranty is only valid for the original purchaser with proof of purchase as found on your account. Eyesport does not guarantee against scratches on the lens. Replacement lenses can be purchased via Eyesport. For all warranty claims, please contact us and include at least two photos of the defect.
Corrective lenses
Eyesport warrants all prescription eyewear against breakage due to defects in material or workmanship for two years from date of purchase with a valid sales receipt. Eyesport's warranty program does not cover scratched lenses. For all warranty claims, please contact us and include at least two photos of the defect.
Accessories & Clothing
Eyesport guarantees accessories and clothing against manufacturing defects for two years from the date of purchase. This warranty applies only to the original purchaser and does not cover damage resulting from normal wear and tear, accident, misuse or the normal degradation of colors and materials. Eyesport's warranty program does not cover defects due to improper fit. For all warranty claims, please contact us and include at least two photos of the defect.
Custom designs
Can I make my next pair of cycling glasses a unique piece?
Absolute! Just go to the form on our custom paint page.
Can I send my own glasses to have them resprayed? How do I do this?
You can send your own frame, no problem. We offer this service so that you can have your own frame restyled. We only work with genuine Oakley glasses for this. If you did not purchase your sports glasses from an official Oakley Dealer, there is a chance that they are not real. If you send in a fake Oakley, we won't respray it for you.
For the best end result, we recommend starting with a new completely white frame. We do not recommend removing fixed parts or sanding the frame yourself. Send your frame without the lens.
Please fill out the form before sending your glasses. Go to the next page and follow the instructions.
Do you also customize shoes?
We do not personalize textiles and shoes. We are exclusively specialized in sports glasses
Do you also customize helmets?
Yes, we also personalize helmets. In addition to Oakley, other brands are also available. Prices for this vary depending on the number of working hours.